Building up your dreams
One of the Best Housing Developer across Kuantan that create an absolute sense of comfort and cosines, coupled with functionality and convenience.
The housing development projects of Liew Sing Development Sdn. Bhd. are the best solution to live one's life to the fullest. Headquartered in Kuantan, Pahang, Liew Sing Development Sdn. Bhd. specializes in construction, development, management and financial procurement of residential properties with over 50 years of experience, knowledge and expertise.
Background
Established way back in 1962, started from furniture making transformed into property developer through sincere business partnership and customer service. With dedication along the years, we grow both as an individual and a team with responsibility, efficiency and honesty.
Vision
We strive to be the leading housing developer to provide quality products and highest standards of customer care.
Mission
To create enduring value to customer through quality craftsmanship and service experience
Always care for each other and work with integrity
Create great return and contribute to society.
Our Features
Few important points on what makes us special and why dealing with us is always a plus
Property Management
We have, over decades of continuous business expansion, gained a tremendous amount of experience and knowledge in residential development and construction which enables us to complete the projects at the most optimal periods of time.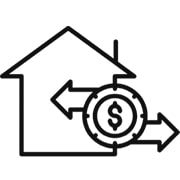 Mortgage Service
Our dynamic workforce consists of highly dedicated, well trained and genuinely talented professionals. Discover the best property project in Kuantan, Pahang.
Consulting Service
Meet our consultant that are expert in property development service for personalize guidance in order to maximize your investment potential along with achieving your property goals.
What We Offer
Our professional services include:

Affordable housing development
Residential development
Freehold residential for sale
2 Storey Shop lot to let
Construction
Our finished products consist mainly of single & double storey, semi-detached houses and couple of bungalows and shops. We have projects on several location such as Indera Mahkota, Sungai Soi, Kuantan by Pass, Sungai Karang, Jalan Gambang, Taman Tas, nearby Airport Kuantan, Pekan, Rompin, etc.  Feel free to contact us to get more information about the latest projects. Find your dream house with Liew Sing Development Sdn Bhd.